Okay, this one could be for a non-homesteader too, but pretty cool regardless. The day you met your spouse,the day your first child was born (or slept all the way through the night), or the first time you ate tofu. Whatever your special day, you can capture it forever in the stars. How romantically awesome.

https://create-us.thenightsky.com/
What a great wallet for the minimalist in your life! It's so compact and fits in your pocket much better than a big bulky wallet. You know what they say, if you have a big wallet, you're over compensating for sumpin. Who wants a big bulky wallet in their pocket when they are trying to do farm chores anyhow?
Money Clip Minimalist Wallet RFID Blocking
Because Christmas.

https://www.etsy.com/listing/215612896/customized-christmas-stocking?ref=shop_home_active_1
Believe it or not, farm folk like to smell good too. And lotions really help with dry hands in the winter months. Here is my favorite place to buy soaps and lotions, CountryLivingDesigns. My favorite one is 'Monkey Butts' it smells good enough to eat.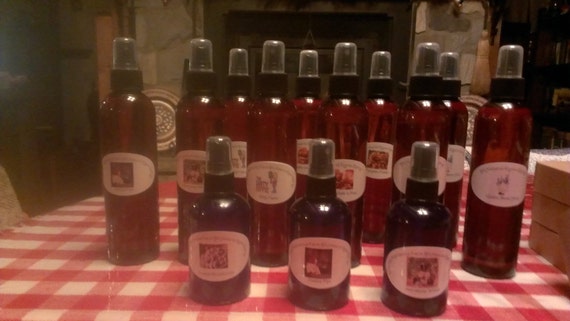 https://www.etsy.com/listing/199855578/homemade-organic-non-gmo-goats-milk-soap
After all, what's better for a homesteader than worm poop? A compost bin is also a good gift, but the worm bin adds extra dazzle. It's like a compost bin on steroids. Plus, they double as fishing worms.
4-Tray Worm Factory Farm Compost Small Compact Bin Set
Speaking of poop… this gift is Inexpensive, complex and unique. The receiver of this gift will really think you put a lot of time and effort into finding a thoughtful and very useful gift. Fermented food promotes good gut health and keeps you pooping nice and healthy like.
Go Ferment! Wide Mouth Mason Jar Mold Free Anaerobic Fermenting Kit w/ Recipe E-book (2 Pack, Grey)
I could have a hundred crock-pots, and yet I'm always happy to have one more. No lie. You can't even call yourself a real homesteader until you have more than one.
Crock-Pot SCV400B 4-Quart Oval Manual Slow Cooker, Black
Oh hecking, heck yes. That's all I'm gonna say about that.
Gourmia GMG525 Meat Grinder with 3 Stainless Steel Grinding Plates 500 Watts ETL Approved 1000 Watts Maximum and Bonus Accessories Includes Sausage Horn & Free Recipe Book Included – 110/120V
Designed by Benjamin Franklin and awesome. This is great for the baker in your life. Cause peeling apples,or potatoes … let's face it…. ain't nobody got time for dat.
Cast Magnesium Apple/Potato Peeler by Spiralizer, Durable Heavy Duty Die Cast Magnesium Alloy Apple/Potato Peeler Corer
What good is growing a lush garden if you can't enjoy the spoils all year long? Any homesteader would definitely appreciate this gift. You might even get a few jars of Home canned goodies back in appreciation. So you could really just admit it is a gift for yourself in the end.
T-fal P31052 Polished Pressure Canner and Cooker with 2 Racks and 3-PSI Settings Cookware, 22-Quart, Silver
🎶dueling banjos playing in background 🎶
If you know a hunter, a dehydrator will win his/her heart. There is nothing like eating your own jerky. It even beats hearing pigs squealing. Okay, I did not think that through. Just about anything is better than hearing pigs squealing.
Even if the homesteader you know is Vegan, this still works awesomely to dry out fruits and veggies.
5 Tray Electric Food Dehydrator Fruit Vegetable Dryer Beef Snack Jerky White New US Ship